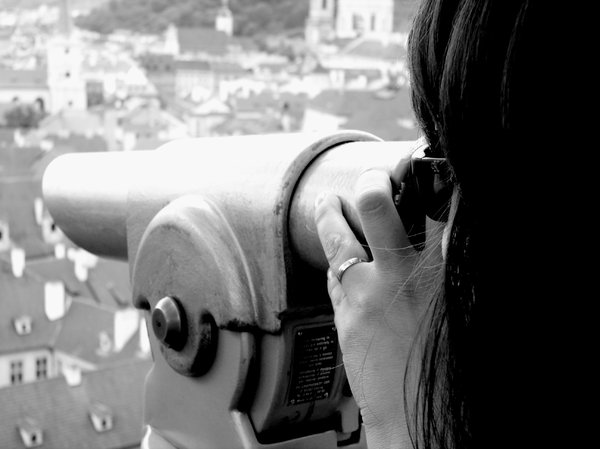 If only you could look through a telescope or binoculars and see the future! Library leaders try to be visionaries, and good leaders definitely have a vision. But libraries are changing all the time. Does that mean that our vision changes all the time as well? How do we present our vision to staff and patrons?
A vision is sort of like a dream. It is an idea of what could be (not what the library is currently, but where it could be in the future). This is difficult, since no one knows exactly what the future holds. A vision doesn't have to be specific, though. It can be a general theme or idea.
Having time to think creatively, beyond day-to-day work, is so important. Everyone needs time to imagine, to brainstorm, and to dream of the future. We can't get bogged down in daily operations with no time to envision the future. When we are just keeping up, we aren't being visionaries. Sure, daily work is important and has to be done, but when the work reflects the vision it all seems more meaningful. For example, many librarians get "off-desk time" to work on things like collection management and programming away from the public areas. When these employees feel like their collections and programs reflect the library's vision, they are more likely to create visionary collections and programs. Any paperwork or administrative tasks involved (running reports, filling out contracts, etc.) has a higher purpose.
Employees need to be clear about the library's vision, though. It has to be communicated clearly from the library's leaders. Even better, front-line employees should be involved in the creation of the vision. They have to know that their work will help the library have a stronger vision.
I envision a library where everyone who visits has a positive experience.  My mission, then, is to deliver that experience and my goals are the specific services (collections, programs, etc.) through which I deliver that experience.  The vision itself is simply of a place where no matter what people come in for, they leave with a positive impression of the library and what we provide for the community.
What is your library's vision?  What is your own vision?