There's nothing quite like parking your car, looking up, and seeing a TARDIS on top of a building.
Recently, I helped plan a field trip for a group of librarians to Pumping Station: One, a hackerspace or, what we tend to call, a makerspace. Pumping Station: One is located in an industrial strip of Elston Avenue in northwest Chicago, and you know you're there when you see that magnificent blue box on their rooftop. What's even better about that TARDIS? The members of Pumping Station: One made it. From scratch. Because that is what makers do.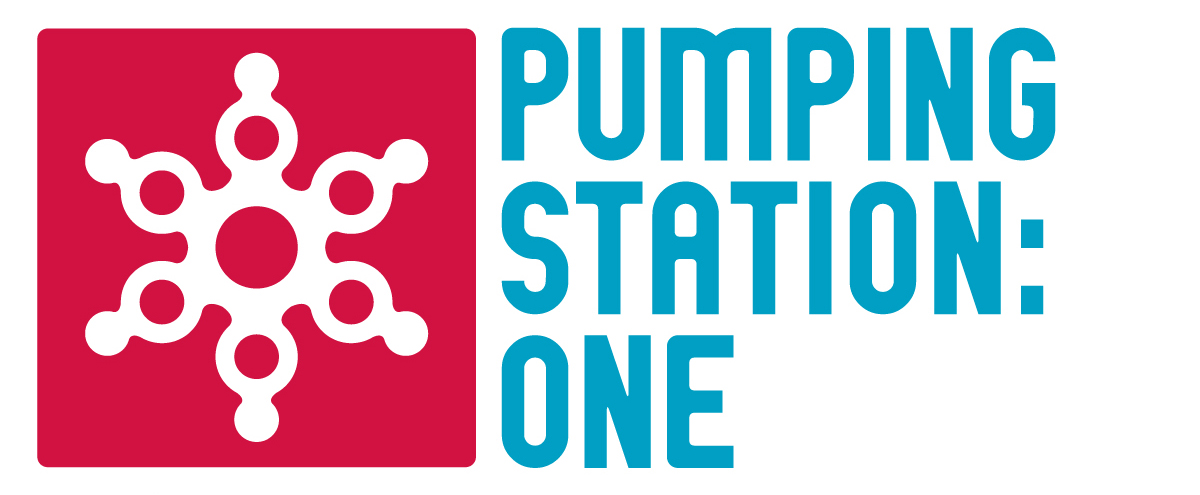 Makerspaces are hitting an all-time high right now, and Pumping Station: One has definitely benefited from that. When I spoke with one of the founding board members, he told me that they have almost tripled in size from when they first created their hackerspace back in 2008. They focus on providing space for people to create in a cross-section of areas: technology, art, and culture.
Not sure what that means? This means that often you can find someone sitting in one room, utilizing a loom to weave cloth, while another is knitting a Cosby sweater with a digital knitting machine. Meanwhile, someone in another room will be hacking a raspberry pi to control their home thermostat, and in yet another room, someone is learning how to blacksmith. Yes, blacksmith.
So what are a bunch of librarians doing in this space? There is a shift in the library world from being a space for people to pick up information to a place where people can create. Often this is presented through the domestic metaphor – is your library a kitchen or a grocery store?
Visiting hackerspaces truly opens your eyes to what a library could possibly do with the 3D printers that everyone is talking about right now. Often, these things seem like flash-in-the-pan fads, but what I learned the most at Pumping Station: One is that using a 3D printer isn't about the end product. It is about the process of creating. This is a movement and a way of life that is not going anywhere, and I am interested in how libraries can help facilitate this attitude that you can make anything if you truly put your mind to it.
It's funny. Youth Services departments have been running maker programs from ages. So seriously, let's give it up for the YS crowd being way ahead of the curve on this one. Now it's time for adults to follow suit. When you think about library programming, often you think about an "expert" standing in front of a room full of people, talking about something. But how awesome is it to have a small room filled with people creating something useful, while also building a life skill that they can then utilize at home and in life?
Something as simple as a knitting circle or a sewing class could be your library's entry point into a maker-centered program model. My library is just beginning to make a shift towards incorporating more programming with a maker attitude – composting classes, knitting classes, make your own cleaning solution lessons. We have big plans for small, hands-on classes that will encourage adults to create something. This shift in services is exciting, and just the type of thing that reminds your community what a vital thing a library can be.
So if you have a hackerspace in your community, check it out. Get yourself in there and learn about what they're doing! Trust me. You will leave totally inspired.